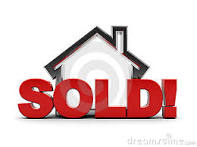 REVIEW I POSTED TO ZILLOW ON 2-1-16:

I, a home seller in the fall of 2015, met Gary Bertorello in 2006 when he was the agent for my buyers at another address in Montrose.He seemed professional and personable, so I filed his name away in case I ever needed another agent.I was at that time under contract to build a new home just down the street.

In 2010, I decided to sell the home I built in '06 , so I contacted Gary, and we had extensive discussions about price and so forth.We listed my home, but I took the home off the market due to personal considerations.Gary understood my quandary and told me to call him if and when I decided to sell again.He was totally cordial about my decision not to sell; there was no pressure at all from him.I promised him he would be my agent when and if I decided to sell in the future.

In June of 2015, I was ready to sell, and Gary came to list my house again; it sold in September.I had already moved out of town, but Gary kept in touch with me often to report on progress with showing the home.Although I was worried about finding a buyer, I trusted Gary to do all he could to sell my home, and that he did.

Gary is a 5th generation resident of Montrose with impressive knowledge of the area.He is a true real estate professional, unlike retirees or new residents to Montrose who decide to take up real estate for extra income or a hobby.Gary wants to sell homes, not waste time listing a home then forgetting about it.

I moved to Montrose in late 2004 and had some very negative experiences with other realtors in town who should have chosen other professions, in my opinion.They were dishonest and self-serving instead of giving the impression they cared about clients.Therefore, I was very lucky to have found the services of Gary Bertorello and would recommend him with absolutely no reservations.Before I came to Montrose, I bought and sold 7 homes over the course of 22 years, and, believe me, I now know the difference between good and bad realtors.Clients who take my testimony seriously will never be sorry hiring Gary to help them with buying or selling property in Montrose, Colorado.

— M Steel, Seller